(Reporting by Stine Jacobsen; Editing by
Balazs Koranyi
)
Solar panels embedded in the cycle path near Amsterdam could generate enough electricity to power three houses, with potential to extend scheme to roads.
The bike path that connects the Amsterdam suburbs of Krommenie and Wormerveer is popular with both school children and commuters: around 2,000 cyclists ride its two lanes on an average day.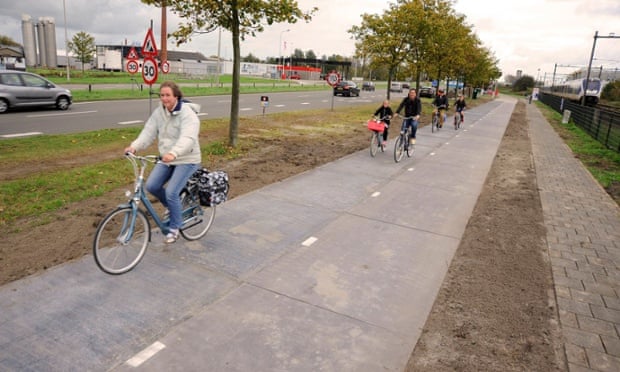 SolaRoad in Krommenie, the Netherlands, will be the world's first cycle path with embedded solar panels. Photograph: SolaRoad
from http://www.theguardian.com/
Visit
http://www.theguardian.com/
for more great articles.